Description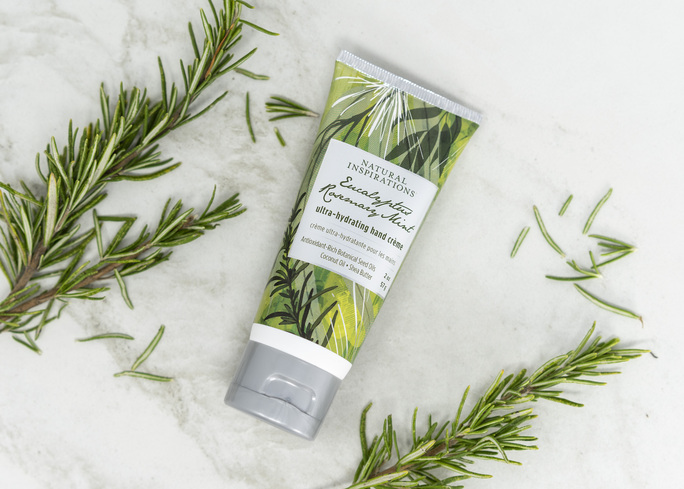 Hand Crème
2 oz | Scent: Eucalyptus Rosemary Mint
Indulge in a hand crème that will bring you peace of mind and the smoothest of skin. You can wave winter dryness goodbye with these trusted, natural ingredients.
Ingredients: coconut oil, shea butter, essential oils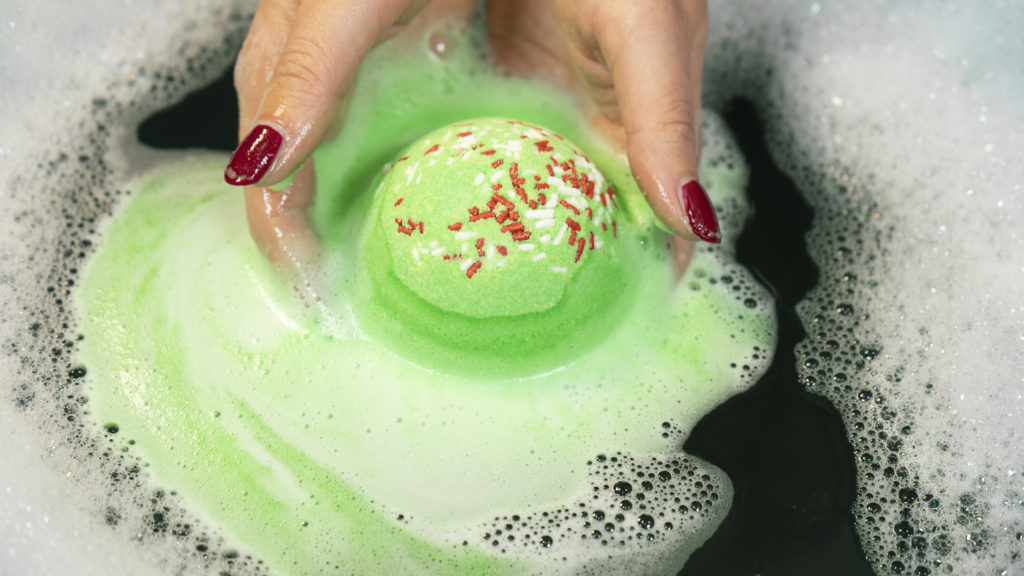 Jingle Bomb Bathfizzer
7 oz
Run a warm bath and plop in this fizzer to make it more festive. As the wintergreen ball starts to swirl and bubble, a surprise will slowly emerge from the bath bomb's rubble.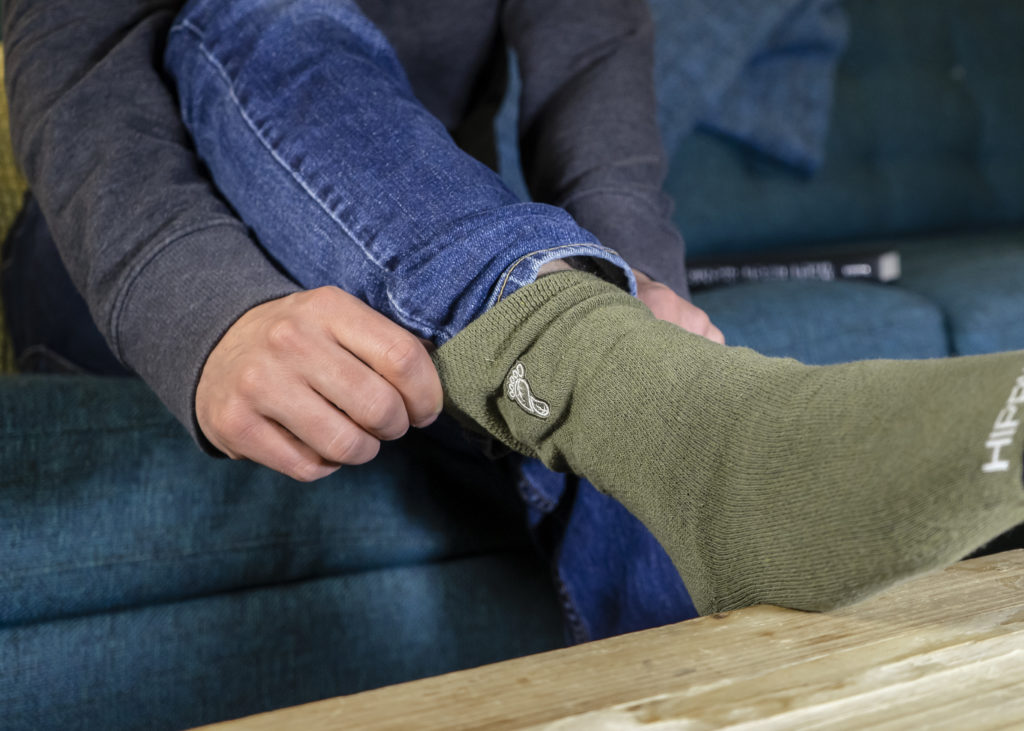 Crew Socks
Make mom's day with these very cool socks that have a mission with reason: Hippy Feet provides jobs to the young and the homeless, which means each pair bought helps bring their lives wholeness.