Description
Crew Socks
Size small
Make mom's day with these very cool socks that have a mission with reason: Hippy Feet provides jobs to the young and the homeless, which means each pair bought helps bring their lives wholeness.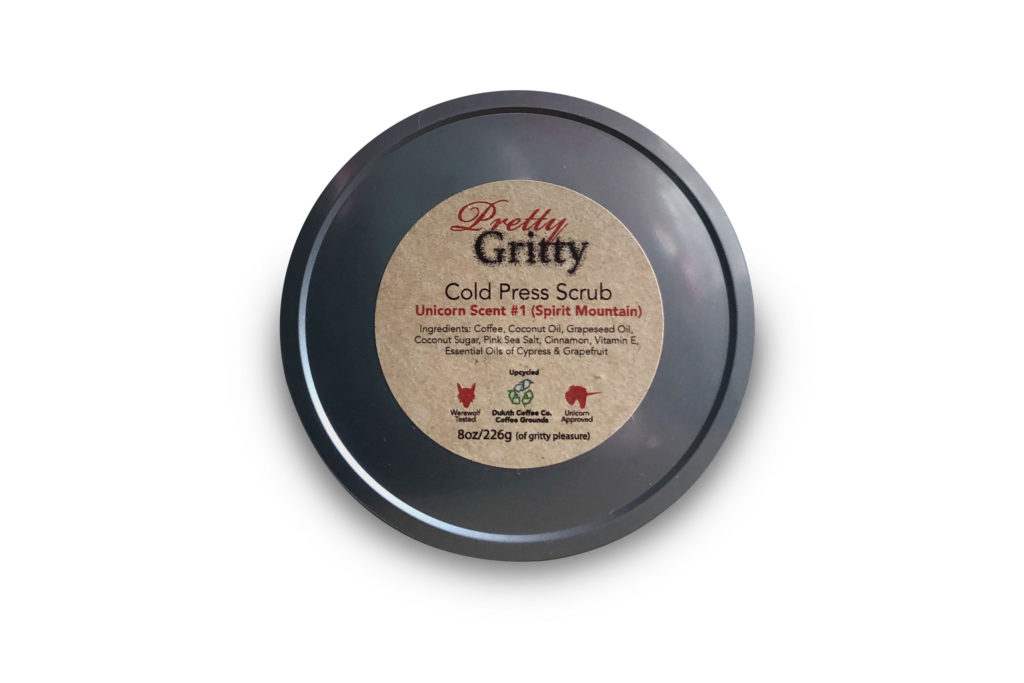 Cold Press Scrub
1.5 oz | Spirit Mountain Scent
These cold press coffee grounds got a second chance at life. Let your skin feel lively and renewed with this up-cycled body scrub, too!
Ingredients: coffee grounds, Himalayan Salt, organic coconut oil, grape seed oil, cinnamon, vanilla
Cardamom Krumkake Chocolate Bar
60% dark milk chocolate
Do we really have to get into the knitty-gritty on this one? It's chocolate. Really good chocolate, made in Minnesota. Enough said. Mom is sure to enjoy!
Foot Balm
2 oz | Eucalyptus Rosemary Mint
Boot your dry, cracked heels to the curb. Slather on this naturally derived foot balm, then kick up your feet and relax, knowing you've got the best ingredients in your hands. Well, on your feet, really.
Ingredients: coconut oil, shea butter, cocoa butter, essential oils