Meet northern Minnesota's premier surfboard craftsman.
Ah, winter in Minnesota. The air turns cold and dense as temperatures plunge. Strong storms blow from the northeast, gathering speed and energy as they surge across the three hundred miles of open Lake Superior water, racing from Canada at one end to the harbor town of Duluth at the other. It's storms like these that give Duluth its reputation as a hardy, frosty winter city.
It's also storms like these that make for perfect surf conditions.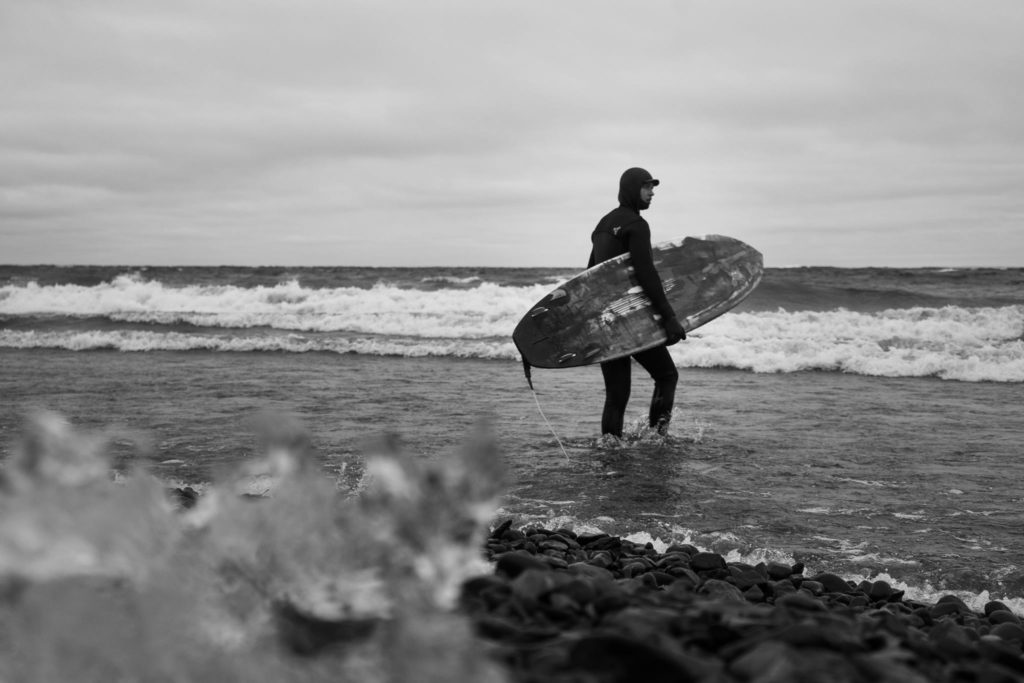 Each winter, a hearty band of adventurers skip the hygge and opt to hang-ten, instead. Anytime a nor'easter rages, you'll find them gathering on the shoreline of the world's largest freshwater lake (by surface area, not volume, blah blah blah). Lifetime locals mix with transplants from both coasts, united in Duluth by their love of big swells and solid rides.
But you can't do much surfing without a good board. And that's where David Rostvold comes in.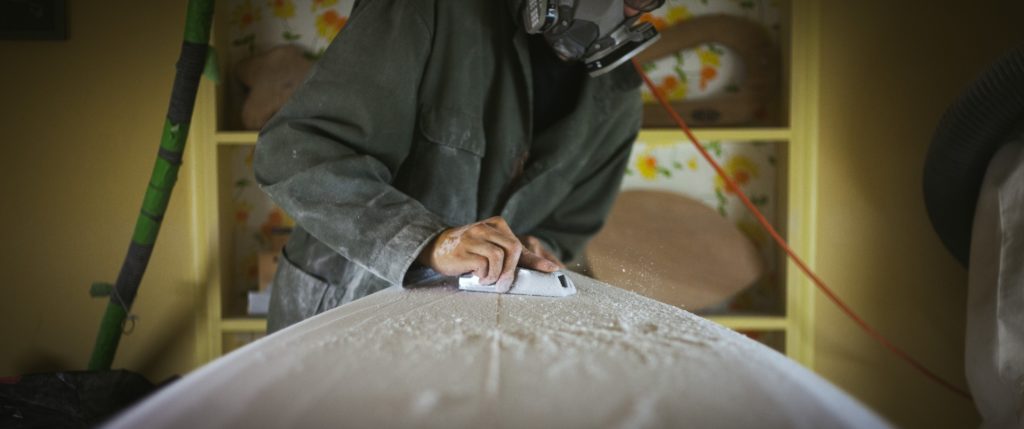 "I'd been around Lake Superior my whole life," says Rostvold, known affectionately as Big Wave Dave to his fellow surfers. "I grew up watching the waves and seeing the surfers out there riding them. I saw early on that it was possible to surf Lake Superior, and I wanted to try it myself."
He got connected with Randy Carlson at the local university's Surf Club (yes, they really have one) who got him out on the water and introduced him to his new passion. From his very first wave, he was hooked.
"Right after you hop off a wave," Dave says, "there's these couple of moments you have to yourself. It's very quiet and calm and there's nobody around, and I found that these are the moments where the real you comes out. Surfing connected me to who I really am. It tested me and pushed me like nothing else."
He's since taken multiple trips to SoCal to ride the big waves on the west coast, as well as a trip to the outer banks of North Carolina, where the waves are "truly insane."
It was on one of those trips to California that he first spent time with board makers, learning the tricks of their trade, as well as making notes of the types of facilities and tools needed to craft custom pieces. By the time he got back home, he knew he was going to build his next board.
"The first board I made was a personal one for me," he says. "It took me a month and it was really not great. It took me four steps to do what a pro could do in one. It came out surfable and rideable but it had almost no performance. Still, I learned a lot. And I knew I could do better."
His second board turned out much better. He sold it quickly, and things exploded from there. "Word got out that I was up here making custom boards, and I became the go-to guy for it. It's become a big gig with full commitment."
Now, through his company Castle Glass, he's turning out boards in 25-30 hours, and each one is a completely customized creation. "I have to reckon with the beast I've created," he says. "It's going to be the rest of my life."
But you get the feeling he's just fine with that.
"Sure, the waves are bigger on the ocean," he admits. "But there's a beautiful isolation here. We can only surf when the weather is the worst, and the elements are so challenging and tough that there's not a lot of people that want to do it. That keeps the crowds down, sure, but it also makes surfing this lake a real accomplishment. A badge of honor."
"This place, the atmosphere of the waves on that lake, it's all so totally unique and special to the surfing world," he says. "This community and the crew of surfers we have here are unlike anywhere else in the world."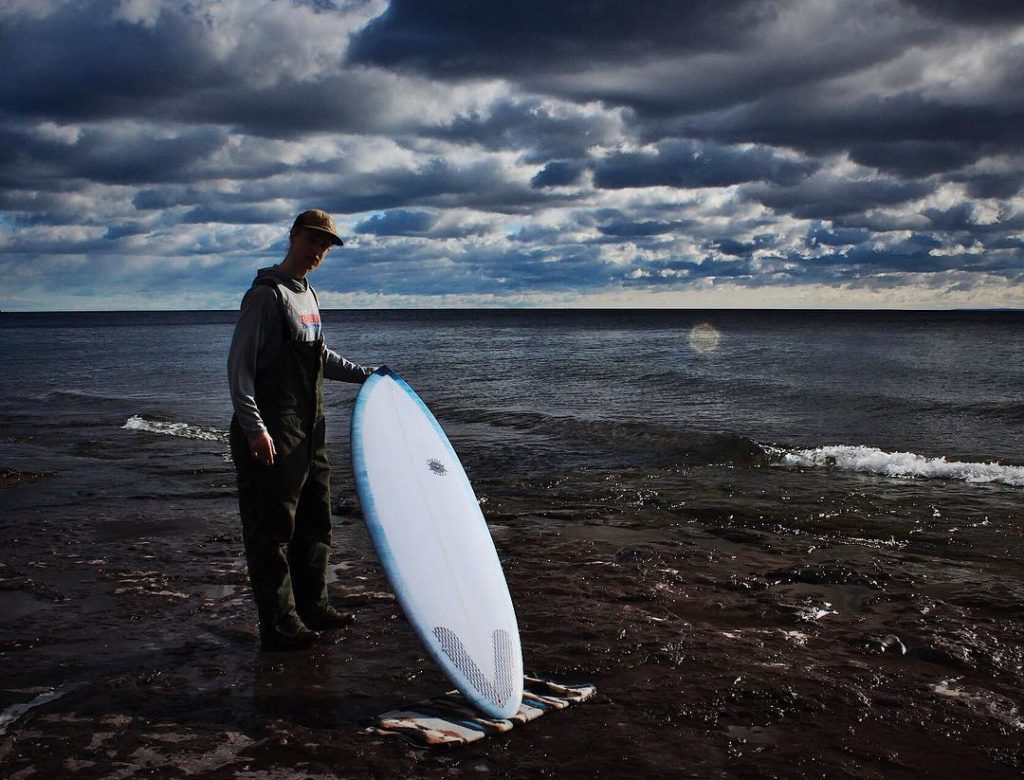 Photography provided by Erik Wilkie