Description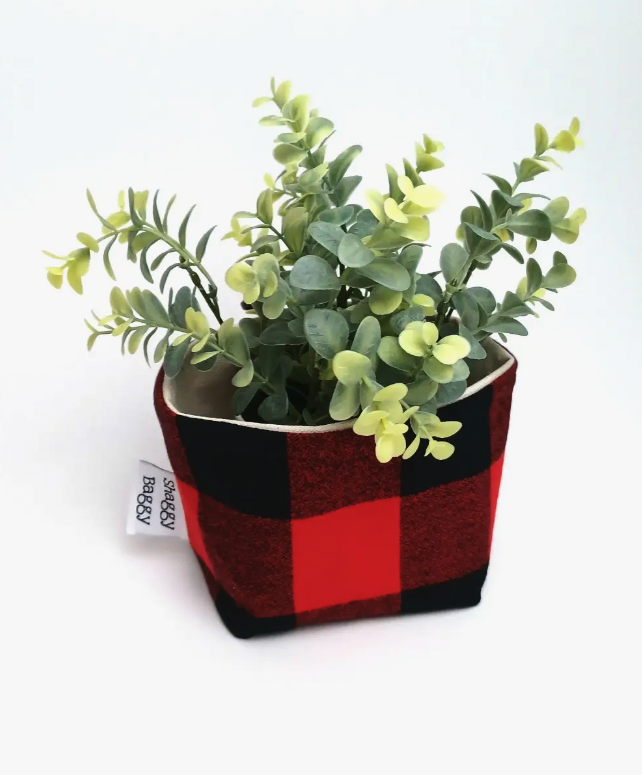 Small Storage Bin
 1 ct
Cozy Minnesota storage at it's best, this buffalo plaid patterned storage bag is as velvety soft as it is practical.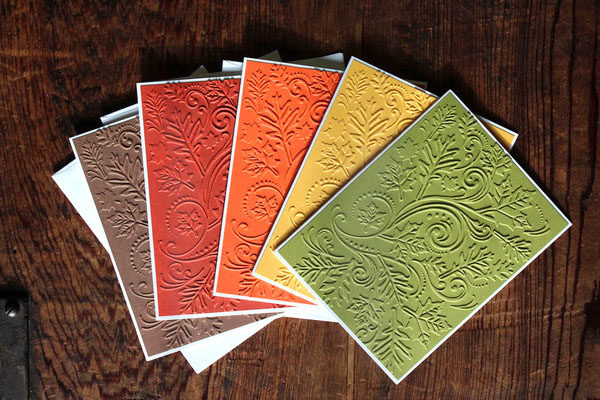 Embossed Festival Color Cards
 5 ct
These embossed festival cards capture the spirit of oak leaves in rich Minnesota colors. Perfect to share with those special people in your life. Blank inside.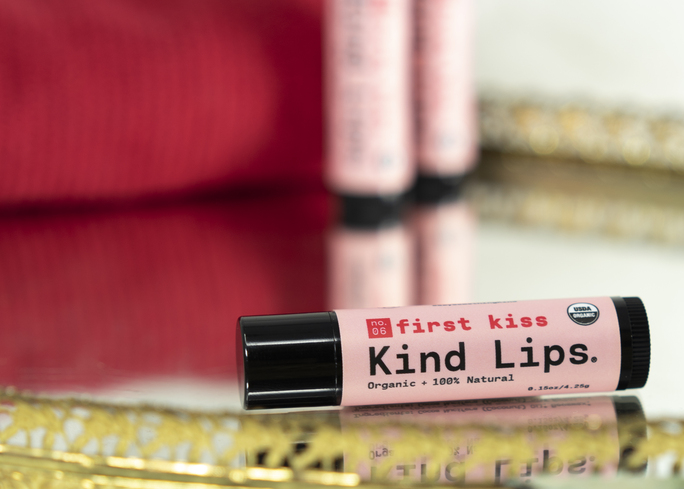 Lip Balm
0.15 oz
We all remember our first kiss (even if we wish we didn't), but you'll never forget just how good this flavored lip balm treats your lips. Strawberry-raspberry flavored.
Ingredients: coconut oil, beeswax, olive oil, shea butter, jojoba oil, flavor, tocopherol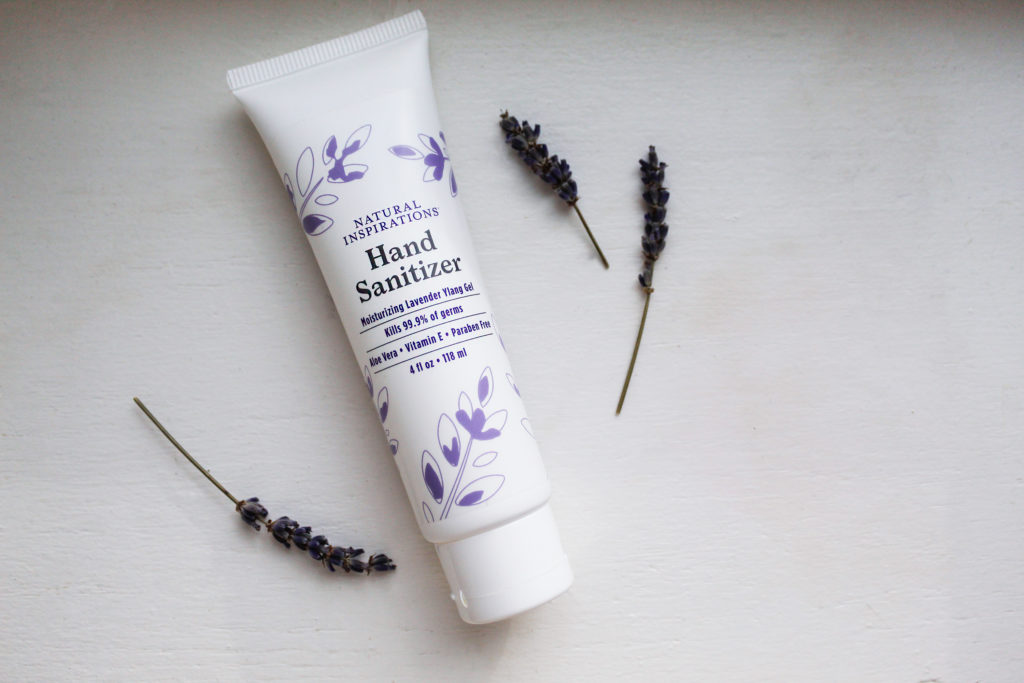 Lavender Hand Sanitizer
 4 oz
Hand sanitizer is one thing that's marked our recent era. And who knew how particular we'd get about the qualities of hand sanitizer! How it smells and feels makes all the difference. Kill 99.9% of germs while keeping your hands soft with hydrating Aloe Vera and Glycerin and lightly smelling like Lavender Ylang.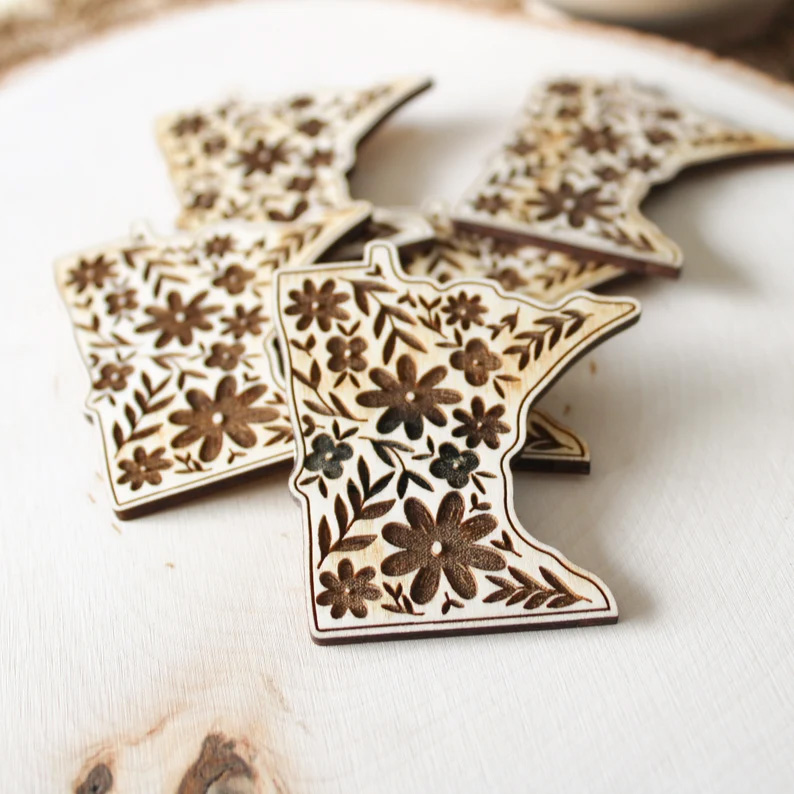 Minnesota Wooden Magnet
 1 ct
These wood magnets of Minnesota are a great gift for any occasion or simply to decorate your fridge. Handmade using birch wood materials. 2.5″ high.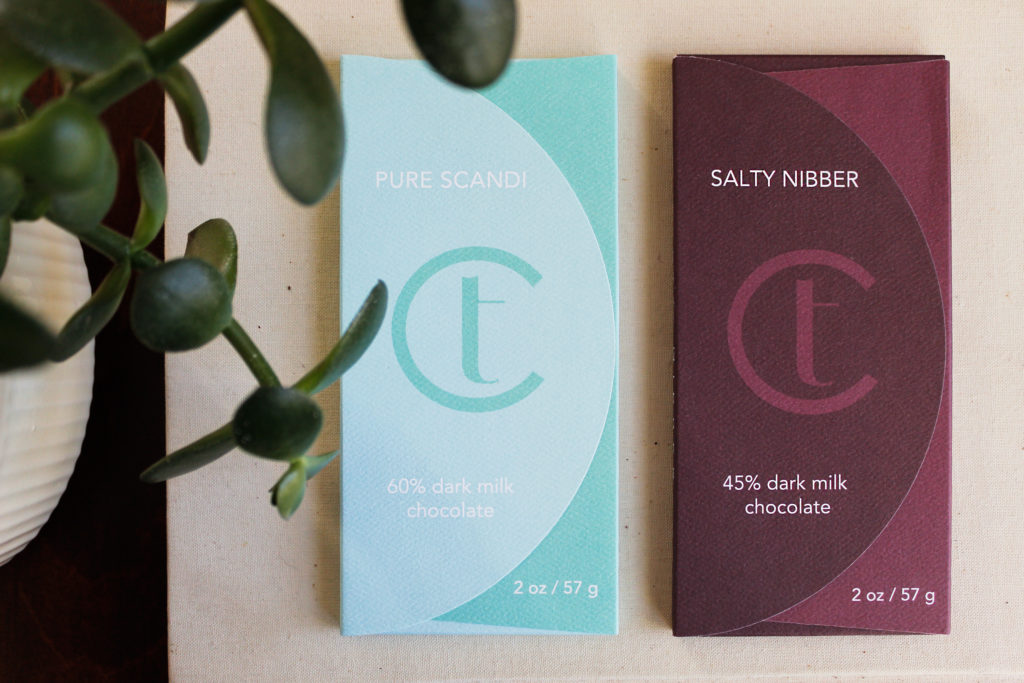 Terroir Chocolate Bars
 2 ct
Do we really have to get into the knitty-gritty on this one? It's chocolate. Two varieties of really good chocolate, made in Minnesota. Enough said. Enjoy at your own pace. Pure Scandi and Salty Nibber in each box.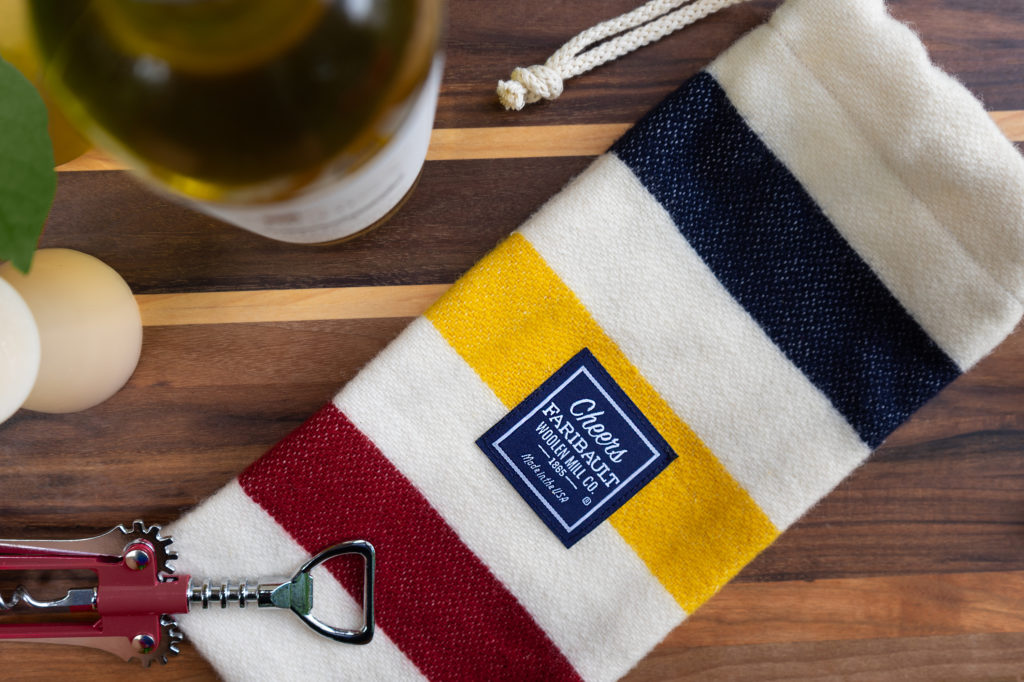 Wine Bag
 1 ct
An iconic pattern from an iconic Minnesota company. Carry your wine from the kitchen to the backyard or boat with class. Revival stripe pattern.