Description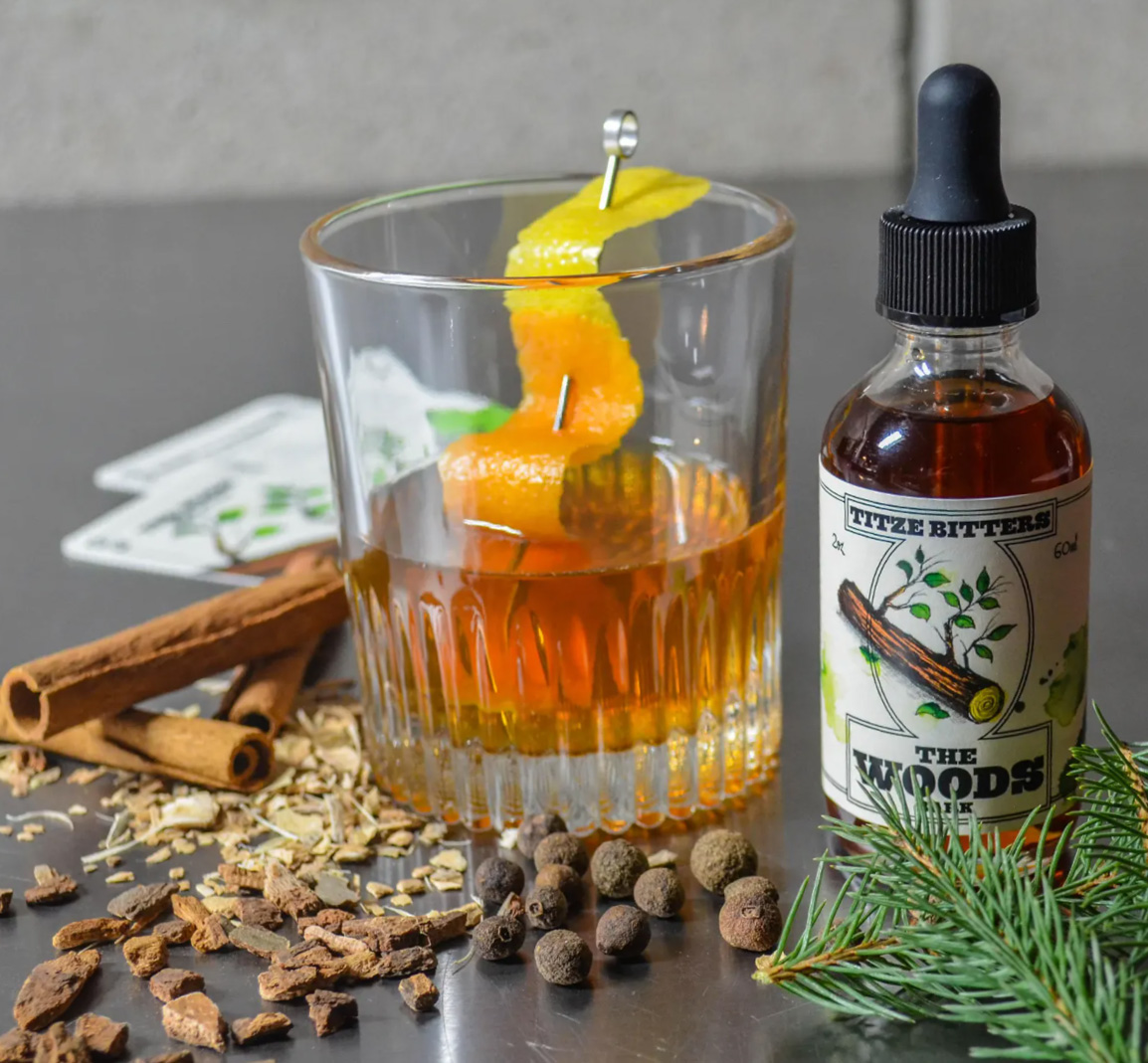 The Woods Bark Bitters
60 ml
The Woods Bark Bitters is the perfect anecdote from Old Fashioned to Manhattan. Infused with the best "bark" ingredients; pine, charred cedar, cinchona, wild cherry bark, fringe tree, and more to create a unique well-balanced cocktail staple.
Ginger Cocktail Syrup
8 oz
Zing, spice, and zest. Better grab your cocktail shaker, because this ginger syrup is about to shake up the way you craft your summer happy hour for the better.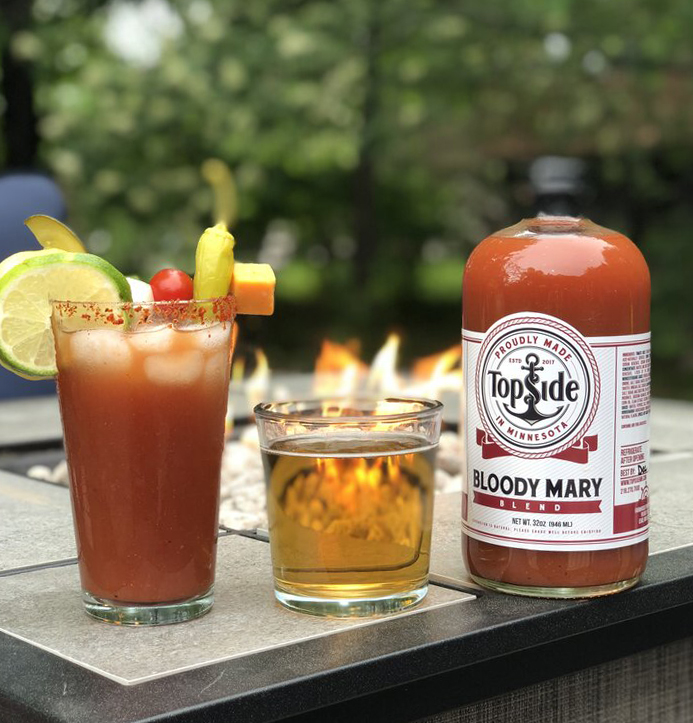 Bloody Mary Blend
32 oz
Spice up your next Bloody Mary with Topside's award-winning Bloody Mary Mix – made with pride in Northern Minnesota. After tasting Topside's signature blend of tomatoes and spices you'll never go back to your old mix.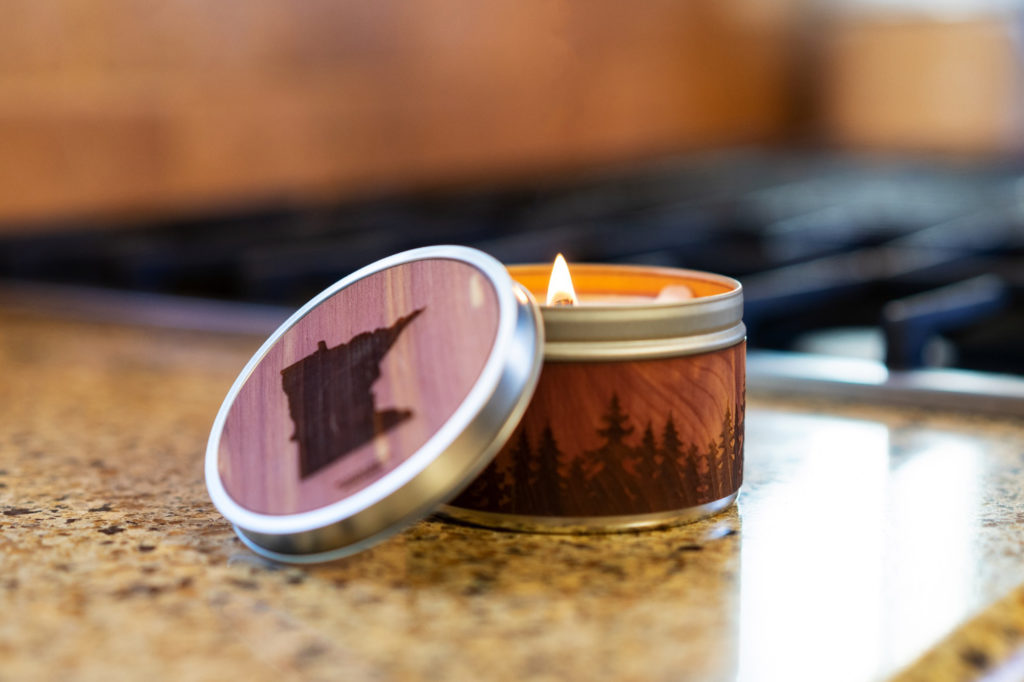 Whiskey Scented Candle
Fill your home with the smooth scent of whiskey. The fireproof container is wrapped in real wood and serves as a woodsy addition to the indoors.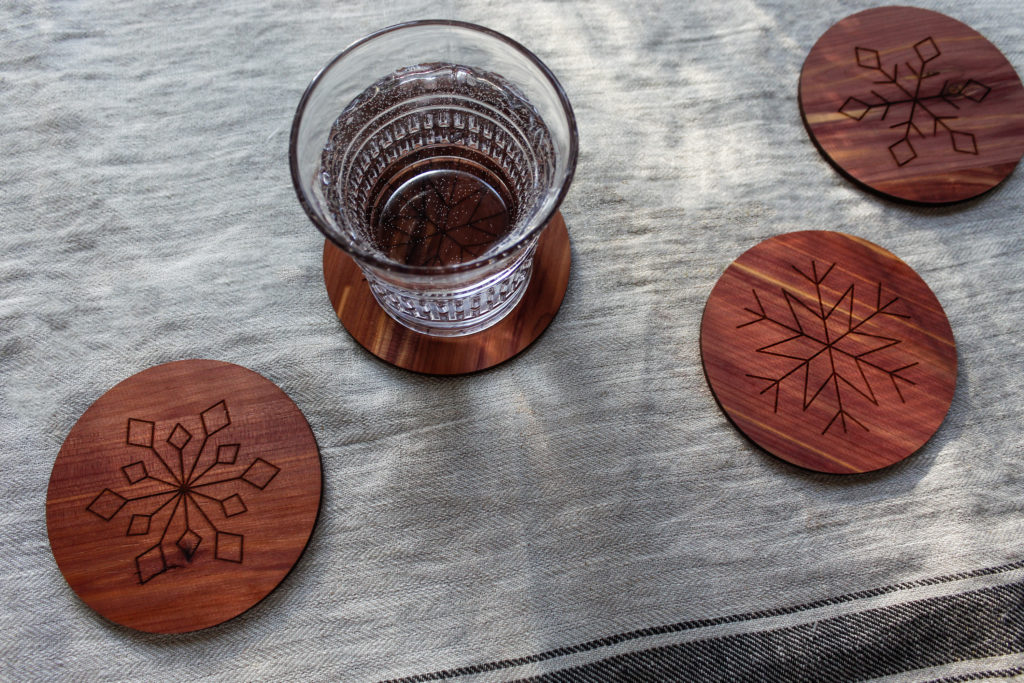 Walnut Coasters
4ct
These wood coasters serve as a spot to set your specially made cocktail as you're mingling with friends. The coasters are a bright walnut color and are made of real wood. 
*The coasters in the Minne-Cocktail box do not feature snowflakes as pictured.