Description
Cranberry Fig Lotion
8 oz flip top cap
B and B Farmco
This sweet and tart fragrance is perfect for anytime of the year. The notes include fresh, tart cranberries balanced with sun-sweetened figs, blood orange, and some pink grapefruit. Made with goat milk, water, sunflower oil, emulsifying wax, shea butter, avocado oil, stearic acid, fragrance, optiphen*.
*Paraben and formaldehyde free preservative.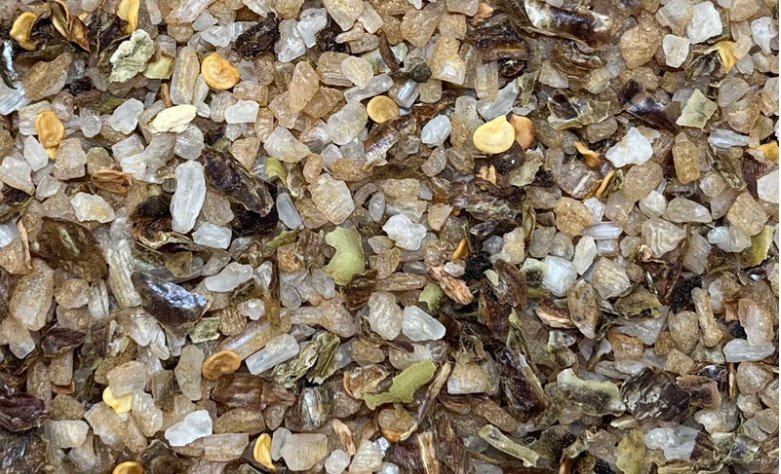 Up North Longhorn Smokers
2 oz pouch
Hatch Chili Smoked Salt is a smoky and spicy seasoning made with premium quality sea salt and the famous Hatch chili pepper, straight from New Mexico! Perfect for adding an authentic Hatch flavor to your favorite dishes.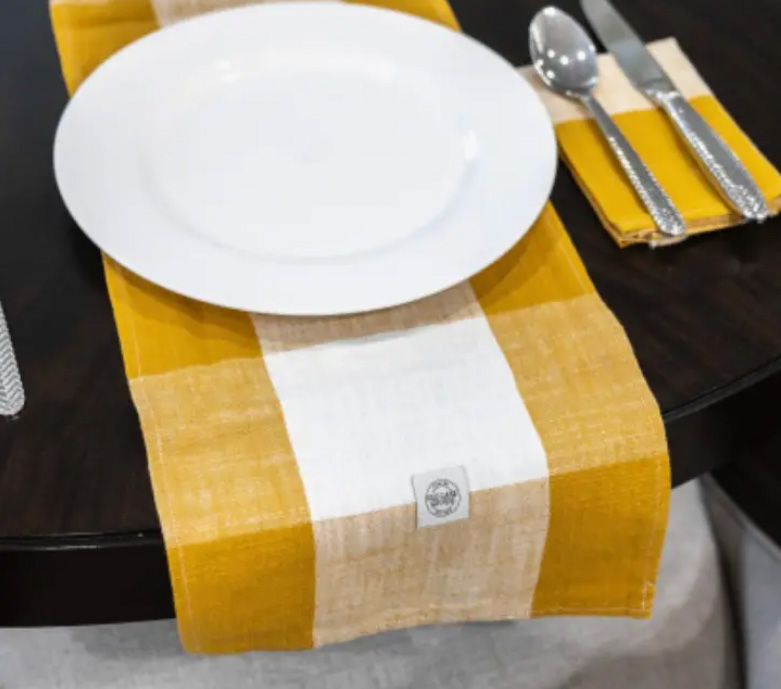 Buffalo Farmhouse Table Runner
12″ x 54″
Add a touch of charm and cheer to your dining room with this beautiful table runner. Made with 100% Cotton, this runner's sunny, golden yellow buffalo check will evoke feelings of warmth and happiness, making it perfect for use during the spring and summer months.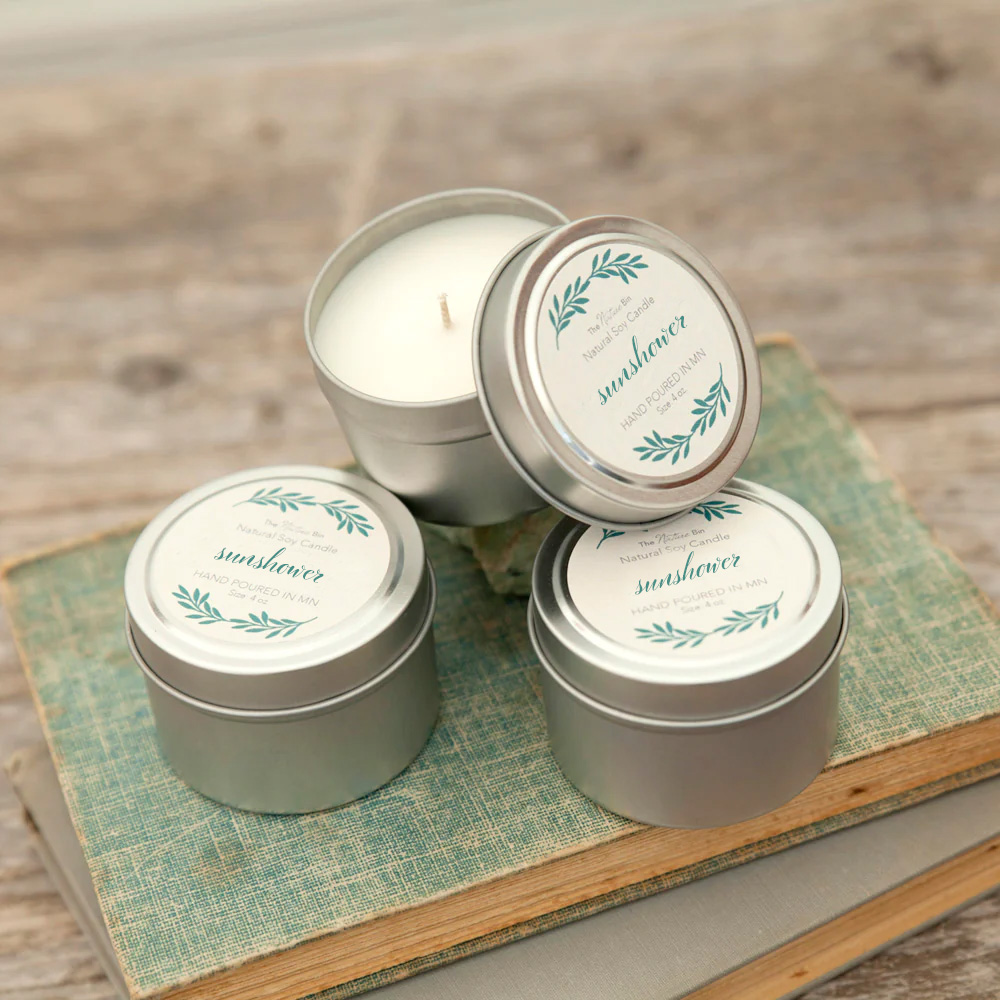 Sunshower Scented Soy Candle
4oz tin
Bring the refreshing scents of a sunshower indoors with this delightful candle infused with the aromas of fresh apple, juicy kiwi, and delicate African violets. Made with all-natural soy wax, this candle burns clean and evenly, providing 24-hours of soothing and relaxing aromatherapy.
Pine and Cedarwood Scented Deodorant
8oz
Enjoy the refreshing scent of the great outdoors with this pine and cedarwood scented deodorant. This unique blend of herbs and essential oils help to cleanse the lymphatic system, keeping you fresh all day.
Baking Soda Free! Won't cause redness or irritation.
Ingredients: Coconut oil infused with pine, plantain, red raspberry leaf, wild indigo root, lavender, chamomile, raw shea butter, cocoa butter, arrowroot powder, essential oils of cedarwood, lavender, rosemary, wild orange and sage.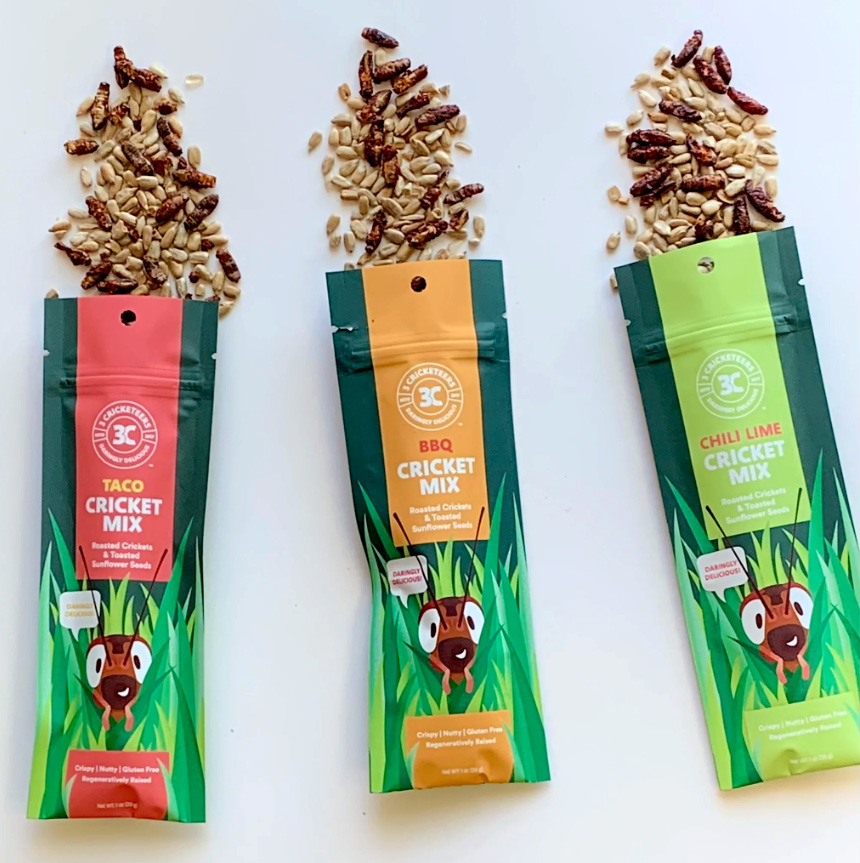 3 Cricketeers – Chili Lime
Delicious, crunchy and tangy crickets with a kick! If you like spicy food, this is your snack. Handmade in small batches. No preservatives EVER!
Benefits of 3 Cricketeers Crickets:
High Protein-Containing all 9 essential amino acids
Promotes Digestive Health- Gut healing prebiotic fiber from chitin
Perfect Ratio of Omega 3 & 6 Fatty Acids
Good Source of Essential Vitamins and Minerals including Vitamin B12
Farm to Fork-Locally and Sustainably Grown in our Minneapolis urban farm
Ingredients: 3 Cricketeers Crickets, Organic Sunflower Seeds, Organic Tomatoes, Chilies, Lime Juice, Sea Salt. (People with a shellfish allergy may be allergic to crickets.) Each box contains one Chili Lime Cricket Mix.