When you think of the Midwest, a stereotypical picture of rolling farmlands and grazing cattle is not too far off from the real deal. A majority of these farms, whether they are crop or livestock farms, use traditional farming methods to feed America.
Our featured vendor for June, Helstrom Farms, takes a different approach to cattle farming- one that focuses on being all-natural, environmentally conscious and healthy for both their animals and the consumers.
We chatted with Jason Helstrom, the current owner of Helstrom Farms, to learn the story of the farm.
THE BEGINNING OF HELSTROM FARMS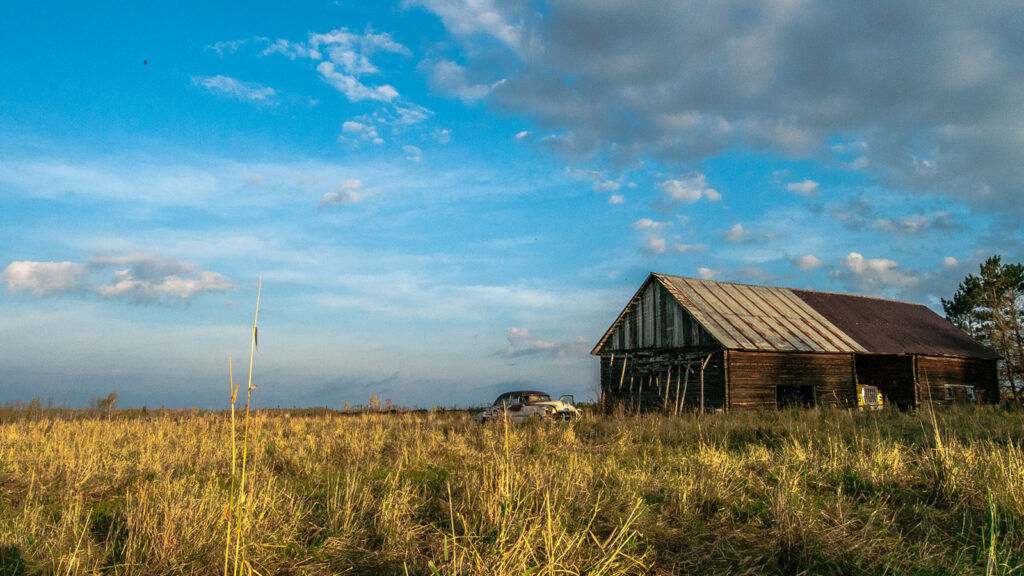 Helstrom Farms began over 100 years ago exactly where it is located today … in Hibbing, Minnesota. After immigrating from Finland, the Helstrom family got into farming with the idea that it was more of a lifestyle than a full-time job. This is common for many small family farms as farming on a small scale is not usually profitable on its own.
Instead, for many, farming is a passion project. This is no different for Jason Helstrom, great-great-grandson of his ancestors who bought the farm in 1903. From a young age, Jason saw himself going into farming. "Farming was born into me," said Jason during our interview. "Ever since I was probably four years old, all I wanted to do was farm."
That's why Jason put all his energy into going full-time with the farm six years ago, with the goal of being prosperous.
"There's a joke, 'what does a farmer do when he wins the lottery? He keeps farming until he's broke again,'" Jason said with a laugh. The passion is always there. But to become self-sufficient as a full-time farmer without subsidized income from a spouse or another job, Jason knew that he had to innovate and find his niche.
LOOKING TO THE FUTURE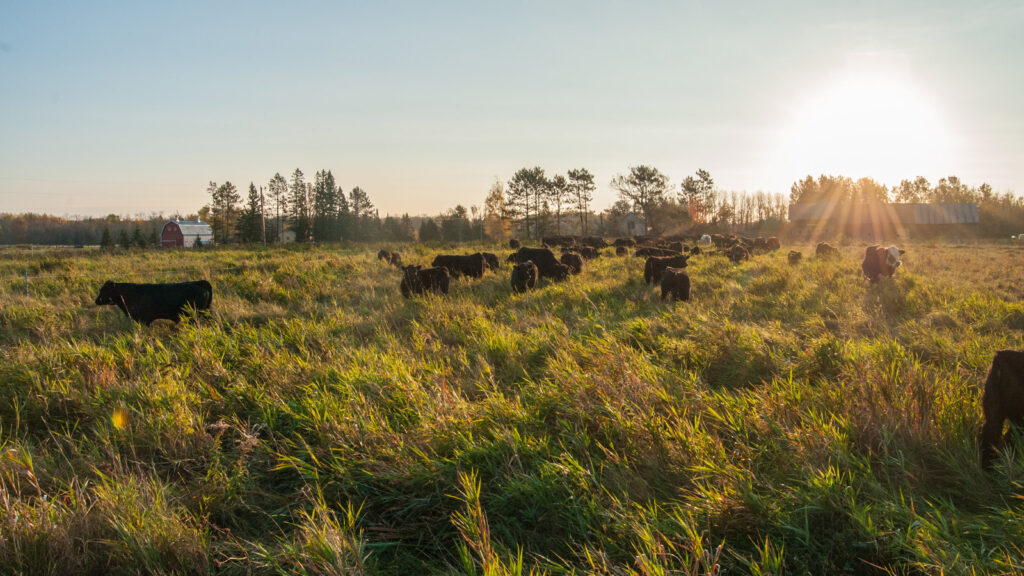 Jason's first form of innovation came after he went to college for farm management, where he got introduced to some natural farms, an alternative way of thinking from traditional farming methods.
"When you set foot on natural farms, they have a different feel to them. They feel alive again," said Jason. "You drive by a lot of these farms that use heavy tillage and chemicals, and they're beautiful. The lawns are perfectly mowed and there's not a single weed anywhere. It looks pretty - but it also looks sterile. It looks unnatural."
After learning about alternative farming methods and natural farms, Jason was inspired to change the way that the Helstrom Farms operated for good.
"As a farm," Jason said, "We're trying to work with nature rather than against it." Today, Jason's farm focuses heavily on avoiding chemicals and allowing the ecosystem to grow by moving the cattle around.
Through his farming practices, Jason also commits to making healthy meat for consumers. By lovingly raising grass-fed cows, they stay full of nourishing probiotics, and free from any added fillers in the processing process. Red meat and snacks like beef sticks from Helstrom Farms won't cause worry.
Though their products may be a bit more expensive in the grocery store, Jason believes that eating healthier meat will save money in the long run on your health bill. "I like giving people an option to try something healthier," said Jason.
HARD WORK AND LOCAL PRIDE
Even with all this innovation, Jason doesn't forget to pay homage to the traditions of his past. Working the family farm has been a longstanding tradition within the Helstrom family and Jason always knew that he wanted to keep it alive.
The innovation of Helstrom Farms as well as Minnesotans who love to shop local have helped the farm to continue growing into the future-focused business that it is today. "Our customers know there is strength in the local economy," said Jason. "When you support local businesses, they can support other local businesses, and it's sustainable for everyone. It's worth every penny."
As for the future, Jason is looking forward to expanding the farm to have more cattle and continuing to foster his passion for farming — a testament to the years of hard work that he has and will continue to put into the farm.
This hard work is the final secret ingredient to the continuing success of Helstrom Farm, which has been growing ever since the Helstrom family bought the farm over 100 years ago. "Most farmers don't farm to get rich. We do it because it's our passion," said Jason. "I don't know a harder working group of people than farmers."
LEARN MORE OR SHOP:
To find out more visit Helstrom Farms or shop for their products online.
Helstrom Farms Beef Sticks is featured in our Hot Shot Box