Who said that Minnesotans can't handle spice? Certainly not Lake Superior Spice Co. They know that hot sauce is one of those condiments that can add a little heat to any meal. With a wide variety of peppers used, Lake Superior Spice Co.'s sauces vary in heat, meaning there's something for everyone to enjoy. 
So, why is it important to bring a little heat to Minnesota? We spoke with Jeremy Bennett at Lake Superior Spice Co. to find out.
IT BEGAN WITH A COOKING SHOW...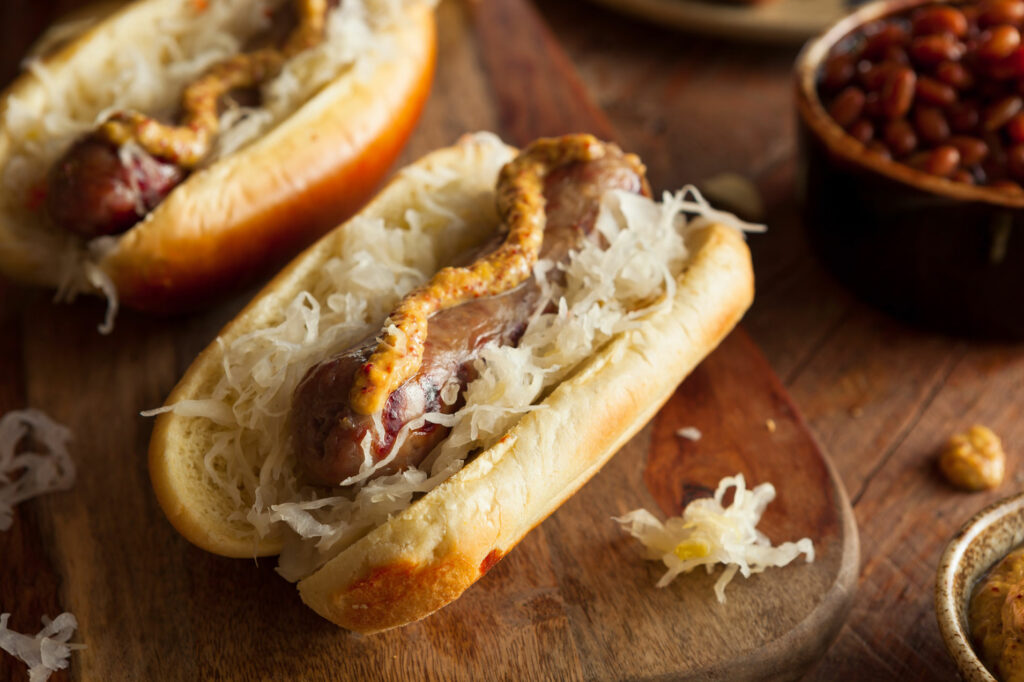 Seven years ago, avid foodies Jeremy and Amity Bennett were watching the Food Network when Chef Emeril made a cajun dinner, complete with homemade hot sauce. They figured, why not give it a try? 
They created their Original Red recipe and after selling it to friends for about two months, decided to showcase it at a festival. One hundred and fifty bottles of Original Red, Original Green, and XXX Red were brought to the festival, and they sold out in three hours. 
Down the line, they began to experiment with a spicy mustard recipe and Damn Good Mustard came to be. Their mustard was so BLEEP good that it began to outsell their already popular hot sauces!
As they continued to add and refine their products, the realization hit that they wanted to add something for Minnesotans who like it a little milder. So, they perfected their Squeal of Approval Barbeque Sauce, providing an option for customers with less of a pallet for the spicier things in life.
LAKE SUPERIOR SPICE COMPANY: TODAY, IT'S A GROWING BUSINESS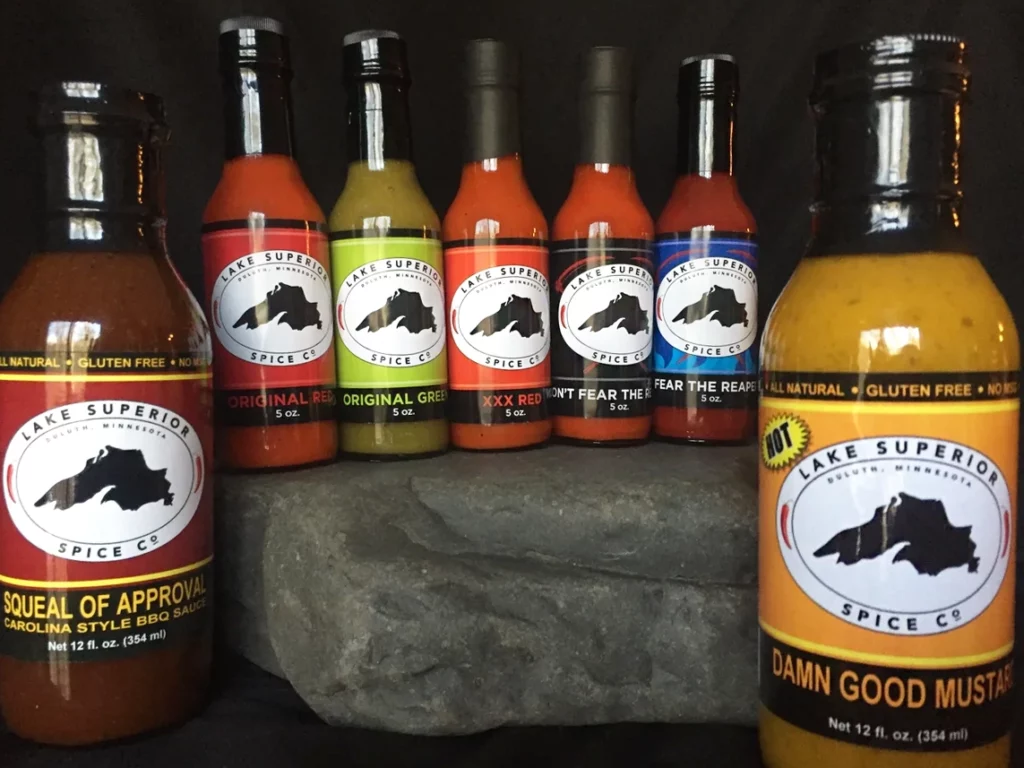 Nowadays, Lake Superior Spice Co. features seven products in total. Their mustard, BBQ sauce, and Devil's Kettle Hot Sauce can all be found locally at wholesale prices. While their other four hot sauces are only available at festivals and markets.
Lake Superior Spice Co. is a family operation run primarily by Jeremy and Amity, but their two children also chip in from time to time. Amity is the crafter of the sauces while Jeremy handles the distribution side of things. However, when festival day comes, you can expect to find both of them front and center connecting with their customers.
KEEPING IT LOCAL.
Having a presence at local markets and festivals means networking with a solid community of local farmers. Jeremy and Amity's recipes are primarily derived from nearby grown peppers and ingredients – from farms in Proctor, farmer's markets, gardens, and excess produce from local markets. 
"The money is actually going back into the community or region," Jeremy explains about why it's important to support local businesses, "you're not giving your money to a faceless corporation." 
His favorite part about operating a small business is the amount of interaction they have with their customers and the local community. Whether it's connecting through social media, face-to-face sales, or chatting with other hot sauce vendors, Lake Superior Spice Co. prioritizes communication on a grass-roots level.
LEARN MORE ABOUT LAKE SUPERIOR SPICE CO. OR SHOP:
Find out more information about Lake Superior Spice Co on their Facebook page or on their website.
Damn Good Mustard is available in our Warm Hug Box!