Minnesota-made gifts so nice, you won't think twice!

Whether you're having a tough time coming up with what to get for your mother-in-law, or you're just looking to get your Minnesota-loving friends and family members something great this year, you've landed on the right page. We're not the North Pole, but we're almost as great. We curate boxes full of Minnesota-made goods that make even better holiday gifts.
North Shore Box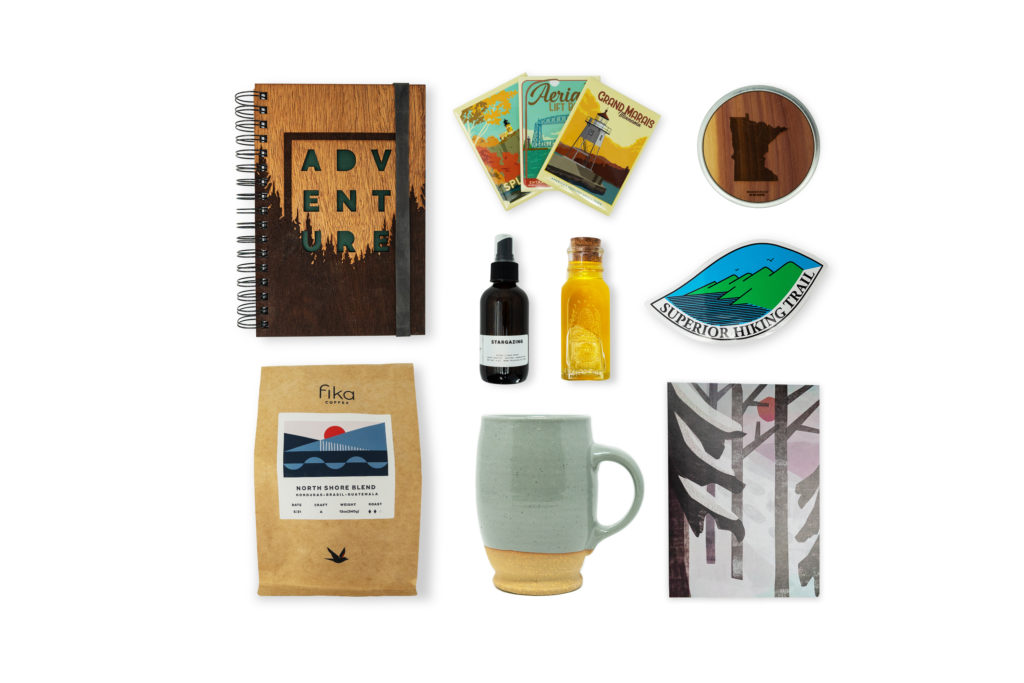 Get your best friend a box of the beauteous North Shore! Featuring bits and bobs from the best stops along State Highway 61, this box will have 'em wanting to head north for more.

Contents:
The Lumberjack Box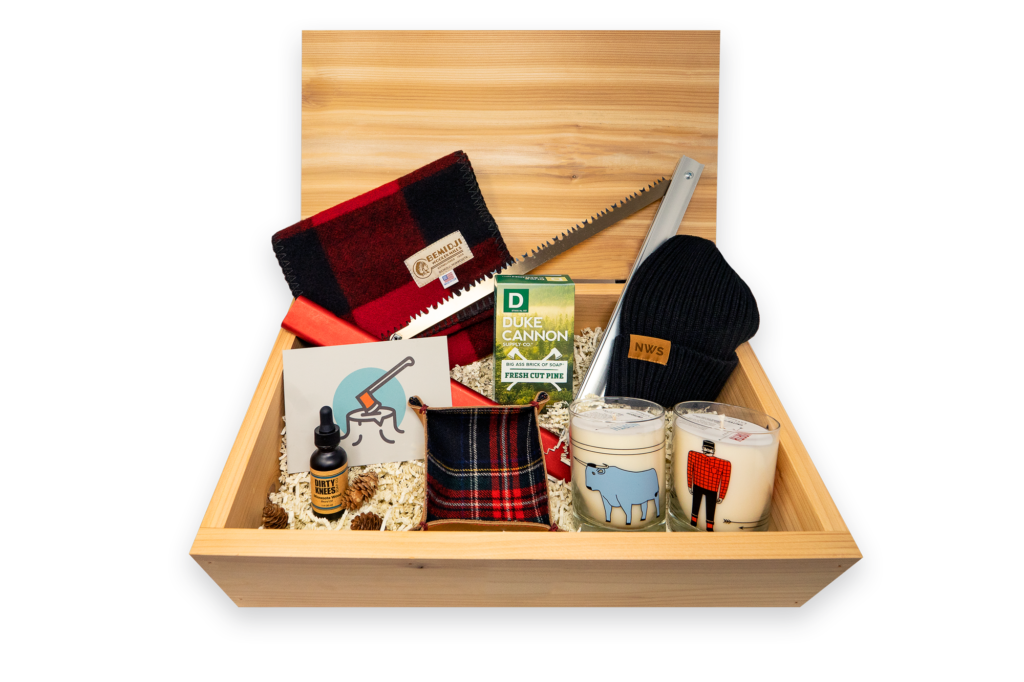 Break out your best flannel and pound down some pancakes, because this big box doesn't put up with weaklings. Cracking one open is like taking a brisk morning stroll through the great Northwoods, an axe slung over your shoulder, maple syrup still clinging to your luxurious beard. This is the perfect gift for dads on a mission to get things done.

Contents:
The Happy Camper Box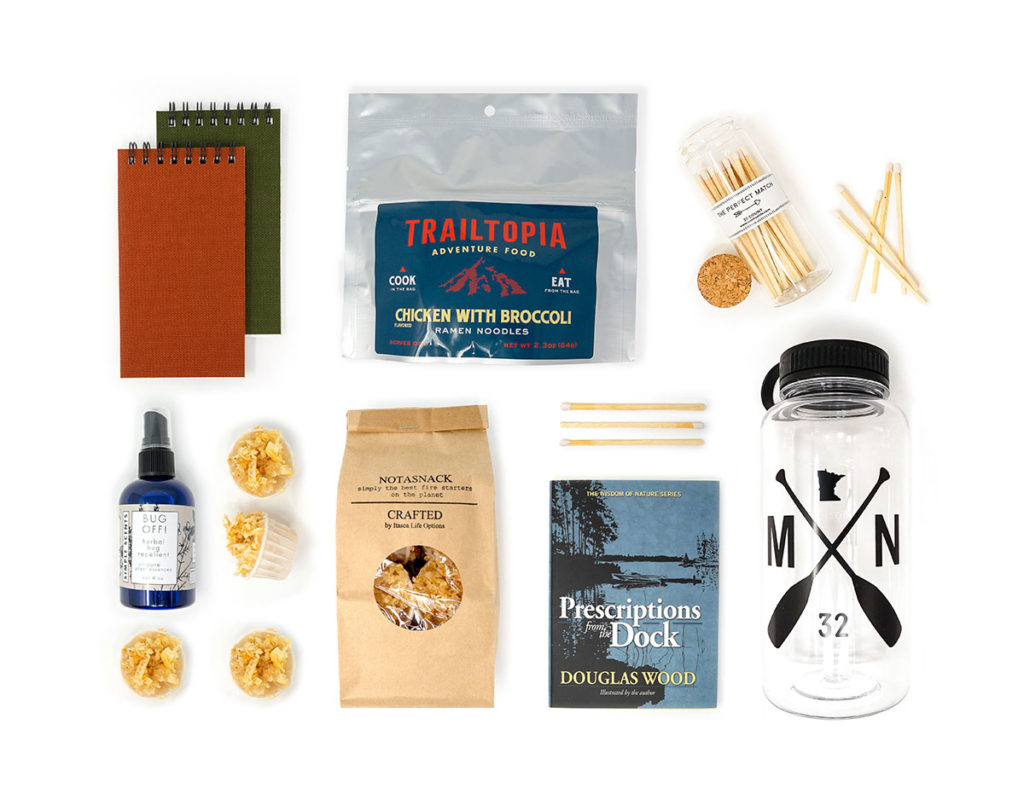 Built for the backcountry, this box is stuffed with great outdoor goodies for the avid adventurer. Some of our favorite Minnesota Makers have joined forces to help Eagle Scouts and roughin' it rookies sleep better, eat better and smell better out there in the wild.

Contents:
Winter Gift Box
Brimming with a wintery mix of great Minnesota-made products, the Winter Gift MinnBox is the perfect present for your family and friends this holiday season.

Contents:
The Bundle of Joy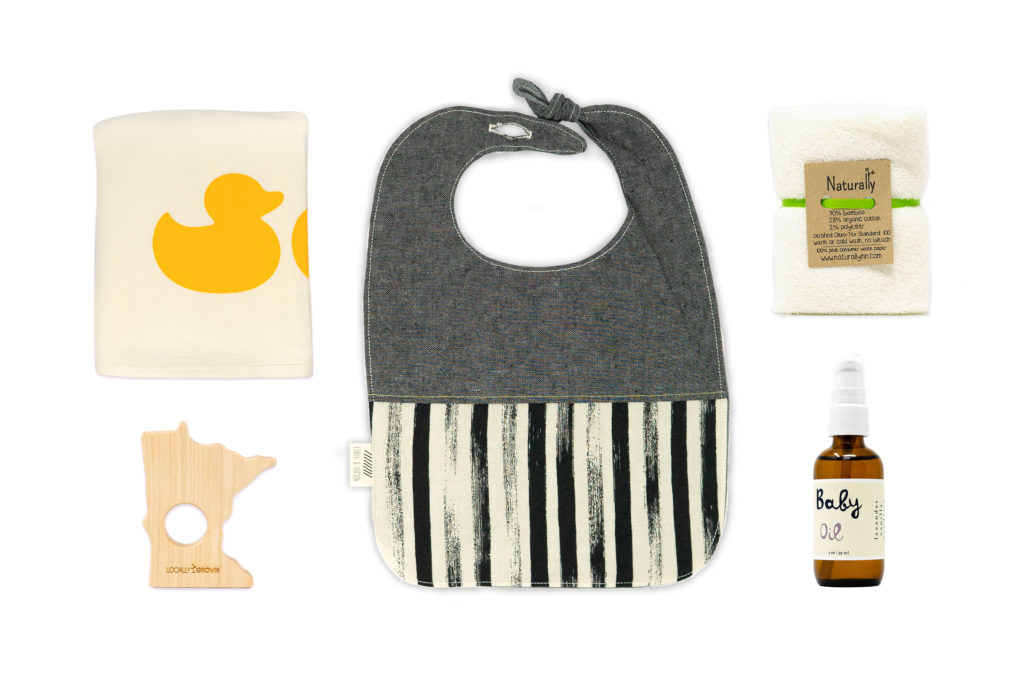 Bring on the smiles with a bundle of special, Minnesota-made goodies for baby to enjoy. Curated for infants between 0 and 18 months of age. Perfect for expectant parents.

Contents:
The Tackle Box
Surely, this one is a keeper. Packed with everything a fisherman needs to enjoy a day in the land of lakes, this gift will have 'em hooked from the moment it's opened. Full of unique creations from a variety of Minnesota makers, the Tackle Box ensures the one who got away never gets away again.

Contents:
Corporate Gift Boxes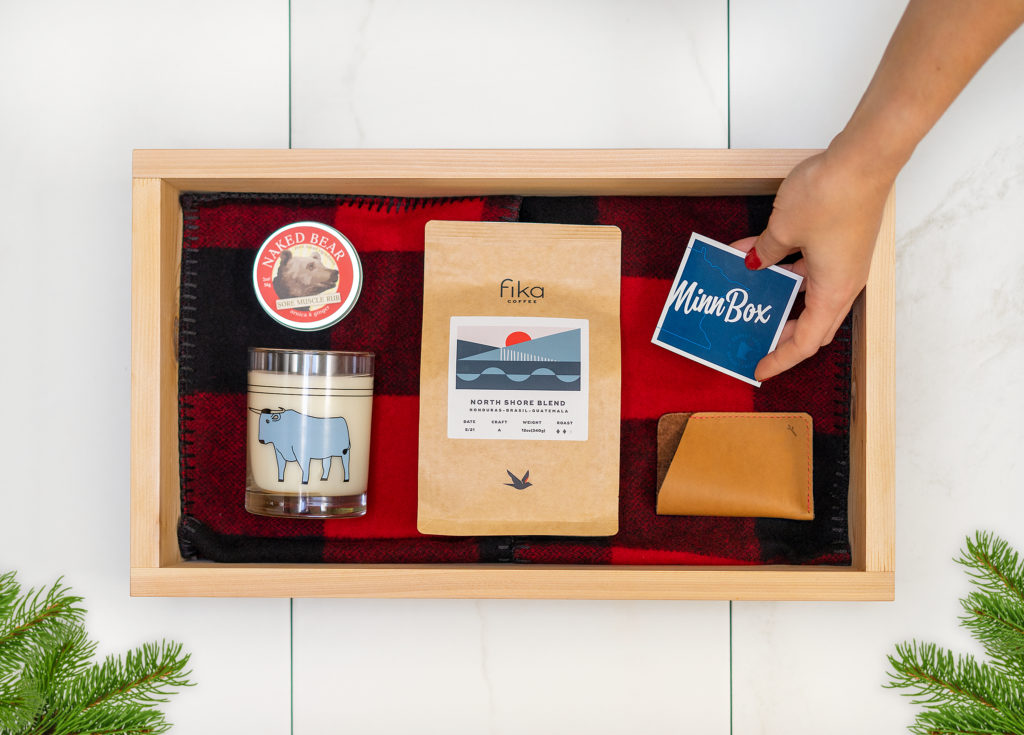 Show your employees or colleagues how much you appreciate them this holiday season with a specially curated MinnBox. Depending on your budget, curated items could include any or all of the following types of Minnesota-made goods:

Candy/sweets
Snacks
Jewelry
Purses/wallets/reusable bags
Soap/lotion
Home goods
Kitchen supplies
Outdoor gear
Accessories
To get started, all you have to do is contact our Chief Curator, Patrice, who will help you create the gift box that everyone will be gushing over.